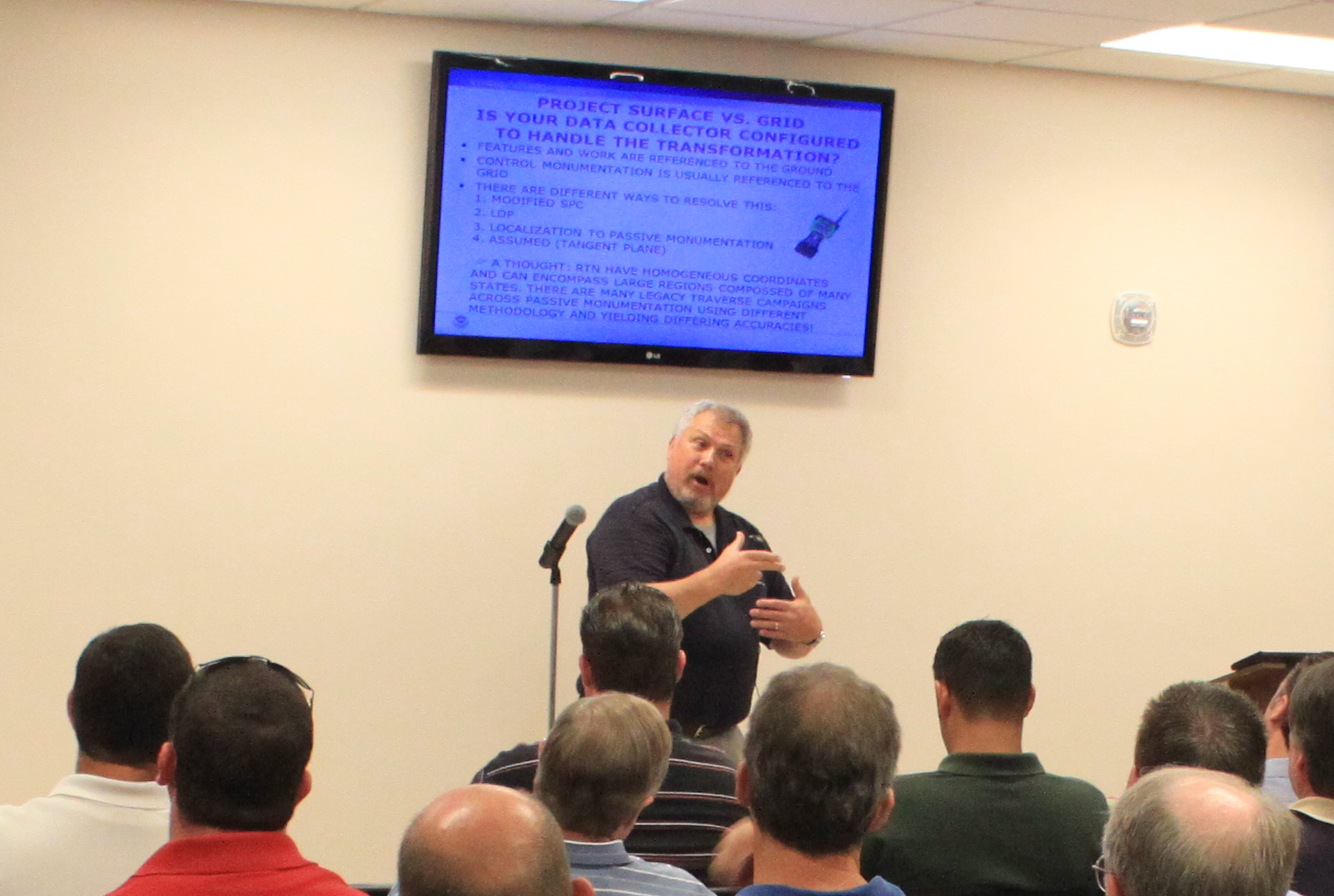 The LSU Center for GeoInformatics hosted a training session on Best Methods to Achieve Accurate, Repeatable Orthometric Heights Using Real Time GNSS Networks. The event was held at the Orleans Parish Levee District Offices in New Orleans, Louisiana on August 15th 2012. The event was attended by over 60 individuals including surveyors, engineers, local, state and federal government officials. 
Some of the topics covered were:
Vertical Geodetic Control in Southern Louisiana

Providing the National Spatial Reference System in dynamic regions

Intro to GNSS

Guidelines for Establishing GPS-derived Ellipsoid Heights

Guidelines for Establishing GPS-derived

Orthometric Heights

Improvements to the Geoid Model

Real-time Kinematic Surveying and Best Practices

Introduction to Real-time Networks
The South Louisiana Flood Protection Authority District - East has made these trainings a Requirement for Professionals Working for the Levee District. Surveyors and Engineers that attended also received 8 Continuing Education Credits. The training provided professional Land Surveyors the requisite training to properly use an RTN system such as GULFNet or C4Gnet to provide current correct elevations. The main speaker was Bill Henning of NGS, one of the premier experts in the GNSS applications field. Registration, food and refreshments were handled by LSPS District 1 and plans are currently in the works to host additional events of this type in Baton Rouge and Shreveport in the near future.
If you are interested in attending one of these training events please sign up for the C4G mailing list or follow C4G in social media on Twitter, Facebook or the C4Gnet RSS feed. You can also find Podcasts, PDF's and Videos of past events on the C4G website or the C4G YouTube channel.